Shoutbox
Ikkleosu
09/25/17 07:30 am
Congrats to BSparrow for this week's FSOTW! It's another E rating, you know what that means? Don't read it at work! ;)
ICanStopAnyTime
09/23/17 04:10 pm
Glad you are enjoying it again, Buttercup! Making a few tweaks along the way.
faegal04
09/23/17 01:35 pm
I'm backkkkkk! The photoshoot has breathed life back into my Caryl muse!!!! I will have my very first McReedus one shot finished shortly!
Buttercup
09/23/17 10:25 am
I have already read "Where the Light Enters" when it was posted elsewhere but damn, I am reading it again here! It is such an epic story.....romantic and Sophia is alive.
Amwaaker
09/22/17 10:27 pm
I only find the video?????
ICanStopAnyTime
09/22/17 03:09 pm
Thanks for the heads up on the photo shoot, Marie. Just checked it out. :)
Miss Starfire
09/21/17 05:34 pm
@ingridmaus :D
Amanda Hawthorn
09/21/17 02:52 pm
I have just seen it. I'm a big puddle of goo 😍😁❤
Marie1063
09/21/17 02:14 pm
PEOPLE! If you want your hearts to explode with happiness, I suggest looking at EW's latest photo shoot for twd......all I'll say is that there's Mel+Norman+grapes 😍😁😍😁
ingridmaus
09/21/17 06:10 am
Thanks, Miss Starfire, for mentioning How Carol Got Her Groove Back here - what I gem! I might have missed it without you!
Michelle Del Vale
09/21/17 05:59 am
@free...:D You're so welcome! And I imagine that's exactly what would happen!! <3
the-space-between1013
09/20/17 09:30 pm
Starting to pick up The Accidental Date again since I stopped writing with all this hurricane business, and I've got to do some "research" for it....re-watch Terminator. Oh, woe is me. It's SUCH a hassle! ;)
freefromthecocoon
09/20/17 09:26 pm
Michelle Del Vale....thank you from the bottom of my Caryl loving heart!
tuggysmom
09/20/17 08:45 pm
Rhinozillas is a must read! If you'd want smutty and story leeleewolf pack,but my go to story is by icanstopanytime, not sure what she calls it on here but I love it😀
subversivegrrl
09/20/17 04:01 pm
OH and I can't believe I forgot Rhinozilla's "Arrows and Roses" collections. I think the first one is 600 separate drabbles? And every single one is lovely, so if you need to immerse yourself in goodness, you've got hours worth of goodness-immersion right there.
Amwaaker
09/20/17 01:26 pm
Right now my go to is the nanny! By ramblesandshambles
Amanda Hawthorn
09/20/17 09:37 am
Oh yes Buttercup silversundown is my go to author too
Buttercup
09/19/17 11:43 pm
Amanda, anything by Ramblin Rose is my go to for comfort stories. I re-read them often. And now silversundown is joining that list. But I re-read everyone often. I am worried I will lose my love for the ff depending on the show and that makes me sad.
chemfemme
09/19/17 09:46 pm
Broken Mirrors has pulled me back many times...a bit embarrassed how often I've reread it. And Landslide.
AlannasTara
09/19/17 09:32 pm
Some of my "comfort" fics are "Coffee and Pie", "Illuminate the Heart", "Turnabout," and "Slow Fire Burn"
subversivegrrl
09/19/17 06:21 pm
Amanda, the last two on your list are on my comfort list, plus Three Little Birds, and any of EleanorK's fics, starting with In the Night Garden and Poker Night.
Miss Starfire
09/19/17 04:26 pm
For me, it's How Carol Got Her Groove Back. I actually just finished re-reading it this weekend.
Amanda Hawthorn
09/19/17 03:38 pm
Thanks subversivegrrl. Good to get back to normality again. So I come with a question. Do any of you have a story that you return to over and over again? I have 4 comfort fics The Odd Couple, A drop of blood amongst the sharks,The long road home and Ain't like that :)
subversivegrrl
09/19/17 03:21 pm
Guys, lots of people come here for a respite from the fandom drama found elsewhere, so I'm going to suggest that this gets taken to the chat room rather than continuing in the shout box. Thanks for your understanding! :)
CharlotteAshmore
09/19/17 02:44 pm
i totally agree. the writer's room is like asshat central.
Beta Reader Profiles - it's fall clean-up time!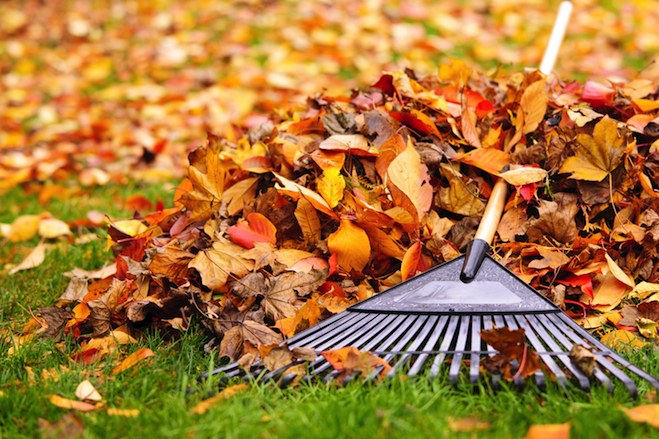 Hello, lovely Nine Lives members!
It's time for us to do a semi-annual updating of our beta resources.
If you are listed as a Beta in Nine Lives' Beta section, we would appreciate it if you could take a few moments to look over your Beta preferences and complete/update any information as you see fit. Click on "Account Info > Edit Beta Profile" to update any preferences you have for material you will accept reading for Beta purposes. (NOTE: the ratings previously shown on the beta profile don't match the ratings we currently use. The beta profile template has now been changed to reflect the rating system Nine Lives uses, so please don't forget to check those and mark the ratings you are willing to beta!)
If you would no longer like to offer Beta services, now would be the time to remove yourself from the list. Click on the tab "Account Info > Edit Beta Profile > Beta Reader Status > I do not want to be a beta" and then submit, to remove yourself from the list.
Once you have completed/updated/deleted your profile, please send a PM to AlannasTara to let her know you have completed updating/deleting. You have until October 1st to update/delete your beta profile. On October 2nd, any beta profiles not updated/deleted will be removed by the admins.
We, and the many authors and readers of Nine Lives, thank you for offering your services!
--alannastara on September 24, 2017 10:39am
3 Comments
Staff changes
Just realized we forgot to tell you about some further changes to NL staffing --
Meeshie is stepping back from her role as chat moderator, but she'll continue to be involved with the tech end of things.
subversivegrrl will sort of oversee the chat function but mostly leave the nuts and bolts to the chat mods, jaibhagwan, kaoscraze82, and the newest member of the team, whowhatsitwhich! We're glad WWW is back on the scene with new fic (and bringing back some old favorites as well, yay!) and are also tickled pink that she's available to lend a hand wrangling the monthly chats.

--subversivegrrl on August 31, 2017 9:33am
0 Comments
September Writers Chat: Priorities: Making Time to Write
Dog needs to be walked? Kids making a mess in the other room? Out of whiskey milk? Let's face it, everyone has an excuse, but unfortunately a story doesn't write itself. With so many things competing for our attention, it's easy to forget to make time to write. Luckily, it's never too late to take writing off the back burner!

Please join us for the next writers chat on Thursday, September 7 at 10pm-12am EDT. We'll be sharing tips and providing support to help you overcome those pesky obstacles that are holding you back from writing that amazing Caryl fic you always wanted to write.

Have ideas for a future chat topic on Nine Lives? Send a PM to jaibhagwan, kaoscraze82, or whoswhatsitwhich with writing topics you'd like to discuss. We'd love to hear your thoughts. Our goal is to motivate you to keep writing!
-- on August 31, 2017 7:41am
0 Comments