Shoutbox
Marie1063
05/22/17 05:21 pm
Random Monday chat time in the chat room? I'll be lurking if anyone is interested...
Ikkleosu
05/22/17 04:53 pm
ramblin rose's Sweet Junction is this week's FSOTW so good chance to catch up with this epic AU!
Marie1063
05/22/17 04:41 pm
Lets see how fresh strawberry daiquiris affect the muse....lol
tuggysmom
05/21/17 07:33 pm
Thanks everyone who answered my caryl shipper question
Lamport
05/21/17 05:05 pm
If anyone is bored and wants to chat I'm chilling in the chat room :)
Shinketsu_Karasu
05/21/17 01:56 pm
I was shipping them in Seasons 2 and 3 but went all the way with the Terminus hug, and during the last 2 hiatus's I just NEEDED more!
LeeLeeWoflpack
05/20/17 06:36 pm
I always thought Caryl would become a couple during season 2 but I didn't actively ship them until he carried her out of the tombs in season 3. Then I was like, "Hmm, this is something very special between these two". I've been obsessing since :D
chemfemme
05/20/17 05:58 pm
Quinces, me too - the show hooked me immediately wnen I started watching, but the Caryl never occurred to me 'till I started reading stories waiting for season 5. Then I was hooked again, LOL!
Amanda Hawthorn
05/20/17 02:50 pm
I didn't actually watch season 1 when it was showing over here. It all started when my hubby was channel hopping and the first scene I ever saw was of Amy getting her arm bit. So long story short. I brought the box set and have been hooked ever since. Much like everyone else it was Cherokee Rose :)
ICanStopAnyTime
05/20/17 01:38 pm
I got into the ship after the Cherokee Rose episode, too, like many - but i was years late to TWD. I binge watched the first three season in a week.
Quincess
05/20/17 11:29 am
about when we started shipping caryl - about halfway through s3 i was looking through twd stuff on deviantart and found a lot of caryl stuff and i was like..... why havent i already figured out that theyre so obviously in love yet omg...
chemfemme
05/19/17 10:54 pm
I feel reviewing is like tossing a donation into a busker's hat. I've enjoyed the "performance" of a story, so I leave a token of appreciation for the "performer" who shared their hard work with me.
Amanda Hawthorn
05/19/17 10:29 pm
Great to see you here ShannonSto. Absolutely love your Caryl stories :)
CharlotteAshmore
05/19/17 09:57 pm
my son dragged me kicking and screaming into the fandom. i did NOT want another fandom!! now i don't know how i made it for six full seasons without watching. i NEEDED this in my life.
tuggysmom
05/19/17 09:04 pm
I always watched but didn't really commit until terminus hug,I like really thought they were together
coreenfw
05/19/17 08:18 pm
Mine was the Cherokee Rose episode.... from then on i was all 'Caryl'. Then i found there were ( many) others who were 'like minded'. And that is my Caryl story.
tuggysmom
05/19/17 07:56 pm
Anyone else curious how we got into this ship? Can we start a separate forum? Post here? I would just love to know everyone's moment
tuggysmom
05/19/17 07:23 pm
Does anyone know if rayon is rayon writes fan fiction? He is the most epic caryl shipper of all
Marie1063
05/19/17 07:23 pm
This maybe a little weird, but I was wondering if anyone has heard from Carylfan247 recently? She has been MIA out of the blue for over a week, which is very unlike her. Just want to make sure everything is okay - tried PM her but still radio silence.
coreenfw
05/19/17 07:16 pm
Hi, ShannonSto, I have read some of your stuff at ff.net, welcome!!
CharlotteAshmore
05/19/17 05:35 pm
Welcome, Shannonsto :D
Shannonsto
05/19/17 05:18 pm
Hi! New here, dipping my toe in the water. Enjoying reading the fics here for a few days now.
AlannasTara
05/19/17 02:28 pm
Leaving feedback in any form is always nice and I'm sure both parties appreciate it. Unfortunately, there are many reasons why any party may not leave a comment.
YokaiShinari
05/19/17 07:41 am
I'm speaking generally - it's always cool when the "idols" interact with their "fans". It also motivate the readers to always comment. Because it feels nice - the mutuality. :) Love!
YokaiShinari
05/19/17 07:39 am
Hey - I'm calling out authors, who don't respond to comments on their work. Commenters show their appreciation on your work; I find your lack of responses disturbing. Readers thank y'all for writing, you can return a thanks.
Hey, kids, do you know what time it is?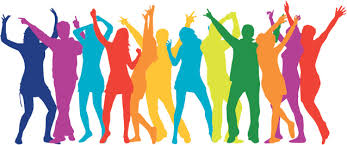 It's (almost) Writer's Chat time - tomorrow night, Thursday the 4th, 10 pm Eastern Daylight Time (check the Time Zone Converter, above the Events box on the left, to figure out your local time) and we're going to be talking about Beta Readers -- how to be one, as well as how to work with one!
There's a reason we're revisiting this topic (besides the fact that we are strong believers in the process of working with a neutral reader when you're writing) and that's because we're getting ready to revamp our list of available beta readers.
We haven't talked much about this since NL launched, and as a result there are quite a few people who once signed up to act as beta readers for our community here but are no longer active on the site. Recently we've had some frustrations when writers have been looking for a reader and can't find anyone on the list who's still offering those services. So it's time to clean up and rebuild the list!
SO: if you're currently a beta reader listed here on Nine Lives, you might want to take a look at your beta profile (go to "Account Info" and click on "Edit Beta Profile" under "Profile and Preferences) to make sure it's up to date as far as your availability and what assistance you're willing to offer.
If you're NOT already listed, but think you'd like to work with other authors to help them with their stories, fill out a beta profile! And if you're not sure, take a look at the information under "Writing Resources" on "Beta Readers 101."
In either case, we hope to see you tomorrow night!
--subversivegrrl on May 03, 2017 6:34pm
0 Comments
Staffing Changes & A Return to Activity
We're baaaaack!
Greetings and salutations, Nine Lives!
It is of the opinion of the Nine Lives team that we have been quiet for far too long. It's not entirely our fault - we were all hit with some massive real life issues all at the same time, so some things had to take a back seat while we handled our various insanities. Well, they're not done but we're back in action anyway. Even while we all went individually crazy, we still talked and planned and came to some awesome decisions and cooked up some wild ideas.
It's hiatus time, after all. This is where we shine.
With that, I'm here to drop the first of our big announcements on you. When last we spoke, we were taking applications for an open position - another Tech Guru, particularly a Coder, to assist meeshie and FM in their ongoing mountain climb to take on the technical struggles of the Nine Lives Archive. We are extremely excited to announce that our new coder is none other than silversundown! Welcome aboard, girl! With her help, we'll be able to move forward with our plans at a much more rapid pace.
BUT WAIT - there's more! While we were reviewing applications for our coder, we were also discussing something we've wanted to take on for a while: expanding the admin team. Frankly, Nine Lives is too massive for just three of us to handle on our own anymore. We needed a fourth. So we reached out for recommendations and then considered our options. After many lengthy discussions, we're incredibly pleased to announce to you all that AlannasTara has been promoted from Challenge/Chat Moderator to a full fledged Administrator of Nine Lives! She turns the Trio of Terror into the Fantastic Four and will help bring Nine Lives into the next stages of awesomeness.
Welcome aboard to both of you! We're excited to see our team grow as our archive evolves.
We've got something that you'll all hopefully be very excited about coming at you tomorrow and soon there will be challenges headed your way! Gear up, folks - it's hiatus time and that means it's the Summer Survival Series! Stay tuned, stay frosty and, in the meantime, congratulate our newest NL staffers!
As always: Caryl on…
--FM, Ikkles and Subs on April 29, 2017 11:49am
1 Comments
April Writers' Chat: WRITER'S BLOCK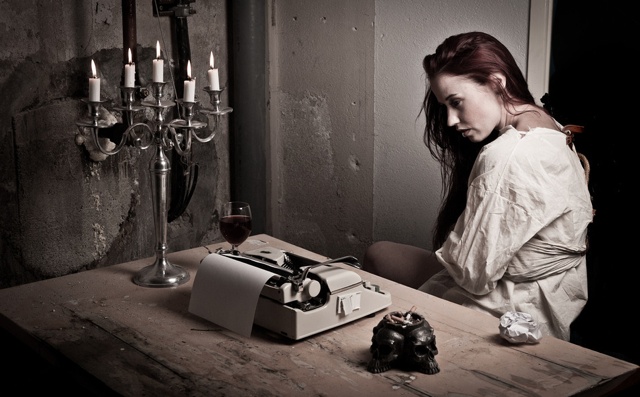 You know that feeling. The one where you want to write all the things, and you can't get any of the words out of your brain? Or perhaps, you have the ability and words, and can't come up with a story? Maybe you are halfway through a story already, and you're just stuck?
We can help!
Join us for our Monthly Writer's' Chat on Thursday, April 6th, at 10:00 pm EST, where we will focus on the nemesis of every writer, WRITER'S BLOCK. We will discuss how to clear the imaginative and creative pipes, and get your story flowing!
--alannastara on March 26, 2017 5:24pm
0 Comments