News
January Fanfiction Challenge: Goofy Cliches & Phrases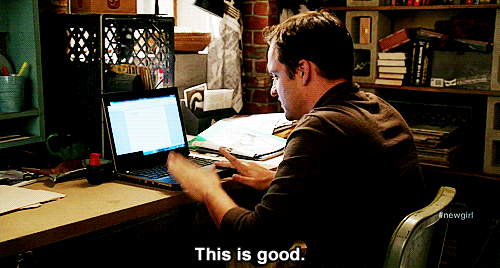 Kill two birds with one stone...a bird in hand is worth two in the bush...the pot calling the kettle black…
Chances are you have heard one of these phrases before. Trite phrases and goofy cliches -- that is what our January Nine Lives Fanfiction Challenge is all about! We'll give you a list of cliches and phrases, and you must pick one to use in your fanfiction piece. Easy Peasy Lemon Squeezy! Amirite?
List of suggestions:
In for a penny, in for a pound
Like a house afire
Never say never
The pot calling the kettle black
Easy peasy lemon squeezy
All is fair in love and war
All is well that ends well
Every cloud has a silver lining
Time heals all wounds
They all lived happily ever after
Read between the lines
Fall head over heels
Waking up on the wrong side of the bed
The quiet before the storm
Between the devil and the deep blue sea  
If you do not see a phrase above that strikes your fancy, here is a link to a list of more phrases from which you may choose.
Now for the Rules:
Challenge Dates - Submission date is January 27; Posting date is January 28.
Open to - Fan Fiction (Caryl and McReedus)
The Prompt - Pick a trite phrase or goofy cliche, from the lists provided, to use in your fanfiction piece.
The Deadline - All submissions must be turned in by midnight on January 27 Pacific Standard Time (PST).
Send a PM to silversundown  or the-space-between1013 on the Nine Lives site that you want to enter the challenge. Even if you're not sure you'll have anything ready in time - let us know you're planning on it. *YOU MUST DO THIS TO BE INCLUDED.*
For FANFICTION:
WRITE! Stories must be at least 100 words.
Multiple entries are allowed (and so veryyyy welcome)!
Do not upload it yet! Wait until Saturday, January 27th to upload your fic – just like in challenges past, we will be suspending automatic validation for that day for all authors who enter the challenge. (This is one of the main reasons why you need to let an admin know you'll be participating.)
Submission Day is Saturday, January 27th – post your fic. It will not appear on the archive, but will enter our validation queue. Make sure you submit it under the Nine Lives Challenge category!
Publication Day is Sunday, January 28th – We will post the master list and all of the challenges entries so everything shows up at once. That way, we're all surprised by what we get to read!
Any challenge fics posted before January 27th will be deleted. IF FOR SOME REASON you are unable to post on the 27th, please send a PM to one of the challenge mod - we will work with you.
Any questions? Post here or privately to one of the challenge mods. Happy ficcing!
--The Challenge Mods on January 08, 2018 3:12pm
2 Comments
Comments