Shoutbox
silversundown
10/20/17 05:12 pm
It's not too late, Amwaaker! Just send myself or one of the other challenge mods a message before midnight if you decide to participate
Amwaaker
10/20/17 04:03 pm
is it too late to sign up
the-space-between1013
10/20/17 03:36 pm
We're getting so CLOSE and I'm SO EXCITED! Reminder, dear writers, tonight at approximately 12PST validation will be turned off for you all and you'll be able to post those fics, which will go in the queue. You'll have all day and til 12PST Saturday night to post (frantically write/post in my case)
YokaiShinari
10/19/17 04:53 pm
The walking dead show is cancelled. We all stick to fanfiction now, guys. We all holding onto something right?
subversivegrrl
10/18/17 09:39 pm
Rose, if it's Caryl I would assume it fits here? Unless they're only background.
Buttercup
10/18/17 09:35 pm
Hi, Rose.....just wanted to say hi!!!! I am still reading!!!!
ramblinrose
10/18/17 06:21 pm
If anyone is willing to "shop talk" plot of a possible fic, please message me. I need another brain/set of ears.
Also, if a fic is a caryl fic (they're a couple), but is also heavily group/other oriented, is that story welcome here or should it be posted only on other sites?
the-space-between1013
10/18/17 03:02 pm
Dearest Caryl Bingo Fic Challenge writers, take a look at my comment below, directly after the challenge description. There was a question from an author I think anyone writing for this challenge will benefit from reading. xxxx
the-space-between1013
10/18/17 02:53 pm
OMG there's SO MANY PEOPLE participating in this challenge! So excited! And my butt's gotta get writing. lol
subversivegrrl
10/18/17 10:10 am
Three days and counting 'til Caryl Bingo Challenge posting day~!
And 4 days 'til the S8 premiere!
Amwaaker
10/17/17 06:39 pm
If anybody on here uses open Office please PM me I'm having a lot of problems and it looking for somebody who knows what they're doing
Ikkleosu
10/16/17 10:38 am
Cheers for Shae who has our FSOTW with The Breakfast Club! Only 6 days until season 8! :D
Amanda Hawthorn
10/16/17 03:39 am
As a fanfic writer myself for many years, it's hard to explain when you lose the passion for a fandom that you once had. I am known mainly for my CSI and Burn Notice fanfic, but as much as I loved both fandoms at the time, I kind of fell out of love with them. which makes it difficult to continue
NotEnoughTimeOnMyHands
10/15/17 03:46 pm
I agree @betty and @fangirl. So many great authors past and present. It's sad to lose someone from a fandom but people move on. Hopefully after finishing their fic or I'm like 😭😭
fangirl8494
10/15/17 03:35 pm
Well said, BettyBubble! There are so many authors I miss reading but I'm glad for this archive and for the new writers who have picked up the Caryl mantle so beautifully.
chemfemme
10/14/17 11:24 pm
And belated congrats to wndrw8 for FSOTW; as I recall, that was a story that mined a deep, dark vein in Carol.
chemfemme
10/14/17 11:20 pm
I do enjoy reading new works, too; I've been swamped the past few months so I've missed so many! Over It popped up as a Random Story and it just hit me in a new way. I just love stories that modulate with the seasons, so to speak; and I guess I was looking for a bit of a weep that day.
subversivegrrl
10/14/17 09:28 am
Read EleanorK's work and you'll understand.
BettyBubble
10/14/17 01:41 am
It's always so sad to lose great writers, but you could give the newbies a chance! We all love caryl! ❤
chemfemme
10/13/17 10:02 pm
Oh, subversivegrrl, say it ain't so! I shall hope for a change of heart, sigh. I've read that one before and loved it, but this time it made me cry.
AlannasTara
10/13/17 09:21 pm
Speaking of Fic Writers...Don't forget to PM a challenge mod if you would like to participate in our October Fanfiction Challenge: Caryl Bingo!!! I can't wait to see what you all cook up!
subversivegrrl
10/13/17 06:27 am
She lost that lovin' feeling, chemfemme, like too many of our best fic writers...
chemfemme
10/12/17 11:21 pm
Just reread Over It by EleanorK, sigh.
Oh where have you gone, EleanorK, my tears eyes turn to you...(yes that is Simon and Garfunkel you hear mangled in the background.)
NotEnoughTimeOnMyHands
10/12/17 12:01 pm
@pearlseed..... 😘 Usually doesn't take a lot for me to feel the same. But everyone should feel welcome in any community and I'm sure NL would want you to feel that way!
pearlseed
10/12/17 11:51 am
Appreciate the ntw, miz NETOMH, it takes very little for me to feel blasted. First thought is just evaporate. LIve and learn, I remember, no one perfect in my house. Again thanks for saying lighten up. Clever minds are so much pleasure
October's Challenge: Caryl Bingo
Come one, come all! For October, we have a challenge we hope you will all enjoy, a game we have all played at one point in our lives or another made new: Bingo. But this isn't your average bingo game. It's Caryl Bingo! What do you ask that is? For anyone not familiar with the game…. "A game of chance in which each player has one or more cards printed with differently numbered squares on which to place markers when the respective numbers are drawn and announced by a caller. The first player to mark a complete row or other pattern of numbers is the winner."
However, with Caryl Bingo, the card below has fanfic tropes, phrases, and nouns printed on it. In order to get "bingo," the writer must include all of those elements in their story. (Sorry giffers and artists. Next time!) You must include all of those elements in either a horizontal, diagonal, or vertical row. The card below is a 5x5, which means there are five elements in any direction you must include in your story. If you decide to attempt "bingo" with one of the diagonal, horizontal, or vertical rows that includes the middle "FREE" square, that means you may add an additional element all your own. YOU get to add an additional trope of your choice. Depending on which row you pick, McReedus fics are accepted. And as always, multiple entries are encouraged and most welcome!

Now for the Rules:

Challenge Dates - Submission date is October 21; Posting date is October 22.
Open to - Fan Fiction (Caryl and McReedus)
The Prompt - Caryl Bingo. Include all five in the row to get 'bingo.' Please remember, however, as this is a Caryl archive, the story must feature both Carol and Daryl or McReedus prominently.
The Deadline - All submissions must be turned in by midnight on October 21 Pacific Standard Time (PST).
Send a PM to Sira, silversundown or the-space-between1013 on the Nine Lives site that you want to enter the challenge. Even if you're not sure you'll have anything ready in time - let us know you're planning on it. *YOU MUST DO THIS TO BE INCLUDED.*
For FANFICTION:
WRITE! Stories must be at least 100 words.
Multiple entries are allowed (and so veryyyy welcome)!
Do not upload it yet!
Submission Day is Saturday, October 21st – post your fic. It will not appear on the archive, but will enter our validation queue. Make sure you submit it under the Nine Lives Challenge category! Just like in challenges past, we will be suspending automatic validation for that day for all authors who enter the challenge. (This is one of the main reasons why you need to let an admin know you'll be participating.)
Publication Day is Sunday, October 22nd – Just in time for the Season 8 premiere! In celebration of this momentous occasion, the 100th episode, the publication date will be October 22nd. We will post the master list and all of the challenges entries so everything shows up at once.
Any challenge fics posted before October 21st will be deleted. IF FOR SOME REASON you are unable to post on the 21st, please send a PM to one of the challenge mods - we will work with you.
Any questions? Post here or privately to one of the challenge mods. Happy ficcing!
-- on October 01, 2017 5:00pm
1 Comments
October Writers' Chat: Finding Your Writing Style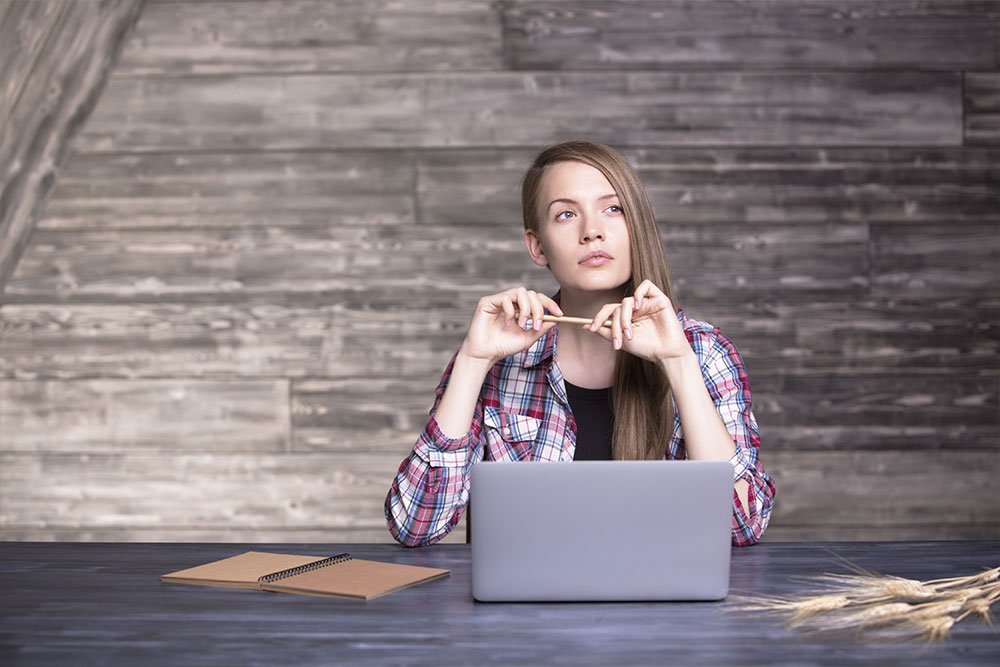 What do Ernest Hemingway, Jane Austen, and Stephen King all have in common? If you answered that they are all authors, you are correct. However, the comparisons tend to stop there.  
When you think about some of your favorite authors, it's probably easy to put them into a specific category based on their writing styles. While the genre may play a large part in helping you decide what type of book you want to read, the style is more about that author's take on that situation and how they bring it to life. It should set them apart from all the other writers and make them stand out in their own unique way, just like a personalized signature would.  And just like people, writing styles can change and evolve over time, giving us new ways to branch out and help us discover even more possibilities!  
So whether you're new to writing, a seasoned veteran, or you've never written a day in your life—come join us on Thursday, October 5th at 10pm Eastern time (click on the Timezone Converter under "Events" to find your local time) and let us know your thoughts! Think about what makes a story or a certain writer stand out in your mind and why. Get tips on how to make your own writing style even more recognizable. Also, if you have any questions or suggestions, please feel free to message kaoscraze82, jaibhagwan, or whoswhatsitwhich and let us know about it! Hope to see you there!
--kaoscraze82 on September 27, 2017 1:43pm
0 Comments
Beta Reader Profiles - it's fall clean-up time!
ALERT: In correcting the ratings, something else broke, so now when you try to edit your beta profile it won't let you. We're working on it. (THANKS E-FICTION, YOU OBSOLETE P.O.S.)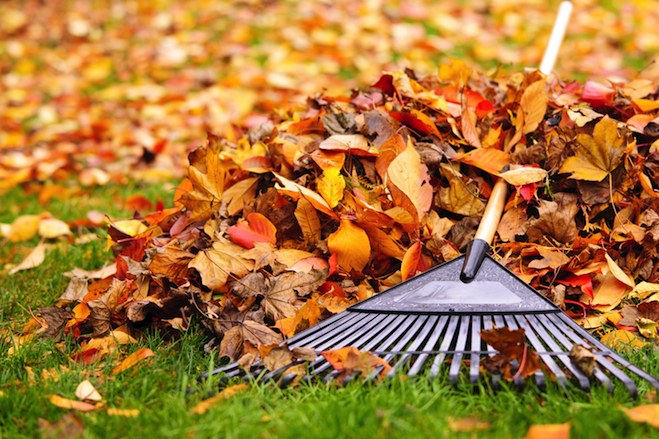 Hello, lovely Nine Lives members!
It's time for us to do a semi-annual updating of our beta resources.
If you are listed as a Beta in Nine Lives' Beta section, we would appreciate it if you could take a few moments to look over your Beta preferences and complete/update any information as you see fit. Click on "Account Info > Edit Beta Profile" to update any preferences you have for material you will accept reading for Beta purposes. (NOTE: the ratings previously shown on the beta profile don't match the ratings we currently use. The beta profile template has now been changed to reflect the rating system Nine Lives uses, so please don't forget to check those and mark the ratings you are willing to beta!)
If you would no longer like to offer Beta services, now would be the time to remove yourself from the list. Click on the tab "Account Info > Edit Beta Profile > Beta Reader Status > I do not want to be a beta" and then submit, to remove yourself from the list.
Once you have completed/updated/deleted your profile, please send a PM to AlannasTara to let her know you have completed updating/deleting. You have until October 1st to update/delete your beta profile. On October 2nd, any beta profiles not updated/deleted will be removed by the admins.
We, and the many authors and readers of Nine Lives, thank you for offering your services!
--alannastara on September 24, 2017 10:39am
3 Comments