Shoutbox
Shannonsto
06/28/17 06:43 pm
Gah! I was so busy with my move that I missed the challenge! Bummer. I love fic challenges. Looking forward to reading all of the submissions.
Amwaaker
06/28/17 07:16 am
On vacation
BettyBubble
06/27/17 10:56 pm
Amwaaker, which one?
Amwaaker
06/27/17 07:44 pm
Anybody available to spitball some ideas on my Fic in progress
bzzgirl
06/27/17 02:24 pm
I just wanted to thank all the authors I love this website :)
ICanStopAnyTime
06/26/17 07:39 am
It was my first challenge. So much fun to do. A good inspiration-point to jog some writing.
Fairies Masquerade
06/26/17 06:58 am
LOL that was my thought exactly Yokai! 😉 such a great challenge, you guys! Thank you writers who participated! I hope to see all of you and more for the next one!
YokaiShinari
06/25/17 04:08 pm
Funny how none of the stories is about a literal "g-spot" (I don't know yet about the Big Story, I'll get to it soon). I guess the forces are being cumulated for the smut fest, ain't they ;)
NotEnoughTimeOnMyHands
06/25/17 11:14 am
Loving the challenge responses! 😃
YokaiShinari
06/25/17 07:47 am
okay I see it now :)
YokaiShinari
06/25/17 07:01 am
how about masterlist?
AlannasTara
06/25/17 06:51 am
Submissions will be posted shortly! Stay Tuned! Woohoo!
AlannasTara
06/24/17 10:24 pm
Just 2.5 hours to the deadline for submissions. If you're going to need an extension, please PM one of the challenge mods or myself, so we can be sure to include your submission on the Masterlist!
Shae
06/23/17 08:32 pm
Sent you a message. At least I think I did, lol.
the-space-between1013
06/23/17 07:37 pm
Shae if you DO want to be added, let me know ASAP so I can add you and let me know if you're validated (meaning you don't have to wait for posting) so we can turn that off for you to set up the chap in the queue.
the-space-between1013
06/23/17 07:36 pm
Shae, no worries, you can post the first chapter if you like and simply continue writing it AFTER the challenges are posted. Many do that. They don't have to be one shots or all completely done by the date of release
Shae
06/23/17 06:41 pm
I so wanted to participate in the challenge, but RL and Cindy have really limited my writing time this past week. Unless I experience a sudden surge in creativity overnight, I just don't see how I can finish what I've been working on in time. Guess it's a good thing I didn't officially commit. ;)
AlannasTara
06/23/17 05:59 pm
Woot!! Validation has been turned off for those who are participating in the Challenge. You may begin to upload your submissions. If anyone would like to participate and you haven't done so yet, please notify an admin that you wish to participate. :-)
marybethorama
06/22/17 10:57 am
361 words into the G-spot challenge and I'm on Word 1. I think I'll make the length requirement ;)
CharlotteAshmore
06/21/17 03:04 pm
that sounds good! i might be able to wrangle geektaire and CLADD into joining us :D
Marie1063
06/21/17 03:03 pm
CA, I don't know. Do we want to say 9 30 EST?
CharlotteAshmore
06/21/17 02:37 pm
i'm free, marie. what time?
Marie1063
06/21/17 02:18 pm
Rescheduled random chat tonight anyone?
YokaiShinari
06/21/17 09:09 am
I've been reding Barriers... when it was originally posted on ff net, I know it's awesome!! <3
coreenfw
06/21/17 04:55 am
Barriers Within rocks!! Read it!!!
Summer Survival Series 2017: The Find Your G-Spot Challenge Masterlist
Without further ado, we present the 2017 Inaugural Summer Survivial Series "Find Your G-Spot" Challenge Masterlist.
We had a lovely turnout with some great submissions from both familiar authors and brand new authors. Check them out!
Brought to You by the letter G by Marybethorama
Aghast by Coreenfw
Inquisitive by AmalynJon
Gorging in a Ghostown by ICanStopAnytime
Relive the Same Pull by YokaiShinari
Sugar, Sugar by AlannasTara
Counting Stars by Shae
Glory Box by Becky Thatcher
-- on June 25, 2017 7:00am
0 Comments
June Challenge and SSS Announcement!
YES, thanks to our awesome new challenge mods Challenges are BACK BABY.
The (hopefully not so elusive) G-Spot Challenge, aka 2017's First Summer Survival Challenge

IT'S TIME TO SHARPEN YOUR PENCILS AND LET OUT YOUR MUSES TO PLAY

We know it's been some time since our last challenge but good things come to those who wait, right? Due to real life having all of us chasing our own tails it's been some time since the last challenge, but we hope y'all are still properly motivated to get back into the groove of things.
For this challenge we want to try something (hopefully) fun and well… challenging.

As the title hints at, this challenge revolves around the great, giving and gripping letter G. We want you to use the random word generator, see the link below, grab a bag of six words starting with the letter G and write a story incorporating these words featuring our favorite couple.

I'm sure you always had the strong urge to explain what:

Guttural
Grudie
Grove
Glowstone
Gun
And Grin
(as an example only. Get your own words.)

have to do with Carol and Daryl.Or how about giving  your random words a McReedus spin? The result can be funny, angst-y or steamy (if you take the challenge title literally) for as long as it features your random words.
I really hope we can interest you in giving this a go. Carol and Daryl on the show might still be waiting for their (oh so deserved) happy ending but you get the chance to write them one right here and now, or if it's not a happy end this time, then show us what makes their relationship so special and unique.

You can find the random word generator here: here:

//jimpix.co.uk/generators/word-generator.asp

To sum up this challenge in a nutshell:

Challenge Dates: submission date Saturday, June 24th; publication date Sunday, June 25th

Open to: Fan Fiction (Caryl AND McReedus)
(no fanart or videos this time. Look out for July and August Chalenges if that's your thing!))

THE PROMPT: G-Spot challenge (a mixed bag of words starting with the letter G)

You can basically do with these words whatever you like to,  but remember, this is a Caryl archive, so your story has to prominently feature both Daryl and Carol or McReedus.

THE DEADLINE: All submissions must be turned in by midnight Pacific Time on June 24th.

THE RULES:

Send a PM to Sira, the-space-between1013, or silversundown on the Nine Lives site that you want to enter the challenge. Even if you're not sure you'll have anything ready in time - let us know you're planning on it. YOU MUST DO THIS TO BE INCLUDED.

WRITE! Stories must be at least 100 words.
Multiple entries are allowed!
Due to the nature of  the prompt this challenge is only open for fanfiction.
Do not upload it yet! Wait until Saturday, June 24th to upload your fic – just like in challenges past, we will be suspending automatic validation for that day for all authors who enter the challenge. (This is one of the main reasons why you need to let an admin know you'll be participating.
Submission Day is June 24th – post your fic. It will not appear on the archive, but will enter our validation queue. Make sure you submit it under the Nine Lives Challenge category!
Publication Day is Sunday, June 25th – We will post the master list and all of the challenges entries so everything shows up at once. That way, we're all surprised by what we get to read!
Any challenge fics posted before June 24th will be deleted. IF FOR SOME REASON you are unable to post on the 24th, please send a PM to one of the challenge mods - we will work with you.
And now a sneak preview of the Summer Survival Series Challenges coming up:
July - Smutfest! Yes, it's time to visit your favorite challenge theme again to create a sizzling hot July for Nine Lives.
August - 50 First Dates! Inspired by the movie of the same name, we want you to give us every possible Caryl first date imaginable.
-- on June 07, 2017 2:59pm
0 Comments
Put on your hardhats, we're doing scene construction!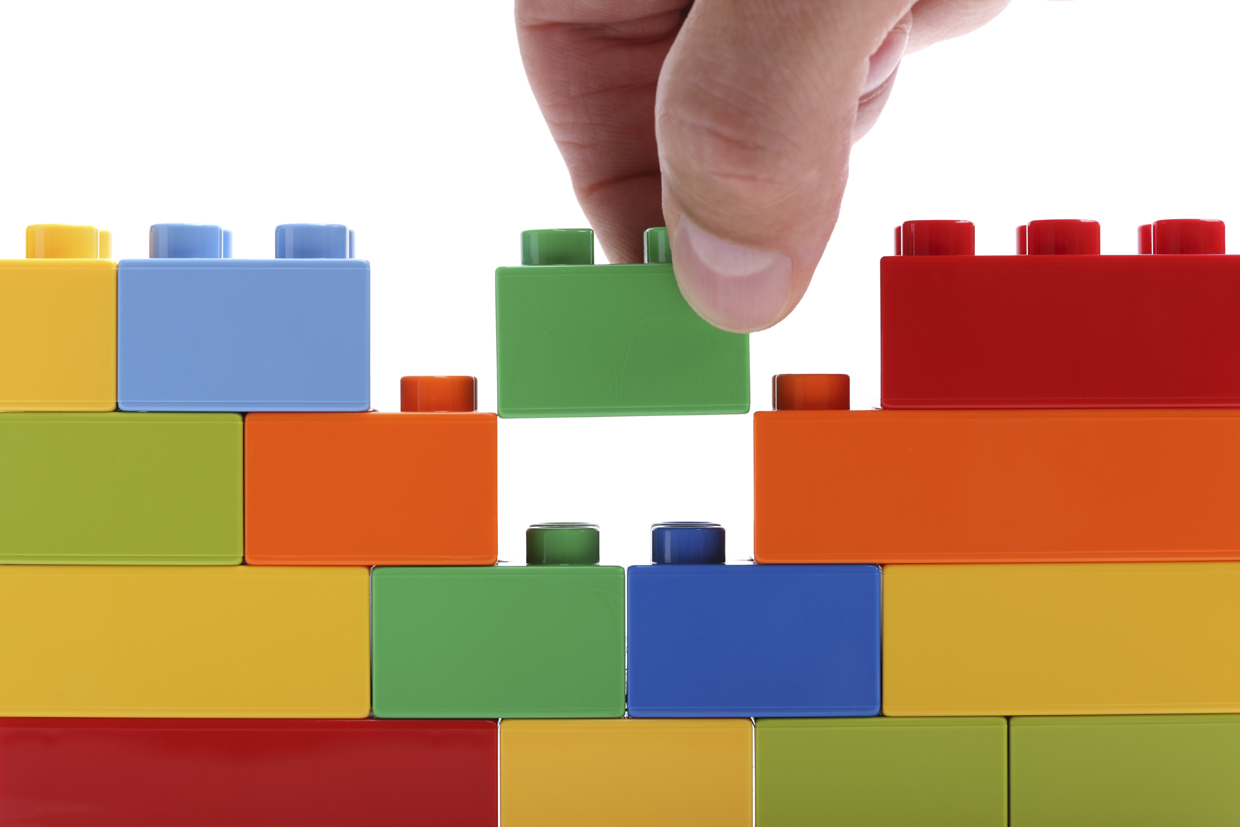 Next Thursday! June 8th! Caryl Writers' Chat Room! Be there! 10 pm Eastern Daylight Time (check the Time Zone Converter in the left hand bar, right under "Events", to find your own local time.)
We're going to be talking about how to put together scenes, which are the building blocks for a story - segments that need to have their form, stability and cohesion or your "building" will fall down.
Readers welcome, as always!
--ikkleosu, subversivegrrl, alannastara on May 31, 2017 6:36pm
0 Comments