Shoutbox
tuggysmom
03/26/17 03:45 pm
So happy to see 2 of my favs on here,no reason to check out any other site now! #winning xoxo
MagentasNightmare
03/26/17 03:22 pm
Thanks so much:) I hope I can share some writing here and do some reading too! Xo
CharlotteAshmore
03/26/17 03:02 pm
sooo glad to see you on here, magenta!!! :D
tuggysmom
03/26/17 12:49 pm
I'm just glad it's on here,love it so much!
ICanStopAnyTime
03/26/17 07:52 am
Hah, tuggysmom, I didn't even see your request until today, after I already started putting Playing House on here (now Barriers Within). Too funny on the timing!
MagentasNightmare
03/26/17 07:07 am
Didn't know we weren't supposed to announce fics, won't do it again. sorry
MagentasNightmare
03/26/17 05:46 am
Ugh! I got woken up so early and I can't sleep again:( my new one is Bossy Daryl;) but I'll try for a oneshot too. Love you, Bestie!!! Xo
krissyg927
03/26/17 05:31 am
Hey Bestie. Welcome <3. I'm with tuggysmom more Bossy Daryl.
MagentasNightmare
03/26/17 05:03 am
His name was Mark:) (you have a great memory! I actually forgot)
The story is called 'Give Chase', it's one of mine:)
CharlotteAshmore
03/26/17 01:37 am
Amwaaker wasn't her husband's name Mark in that fic? i remember it but i cant remember who wrote it. that was a good one!
MagentasNightmare
03/25/17 10:52 pm
Boost? Ugh! Bossy! I mean Bossy! Lol
MagentasNightmare
03/25/17 10:51 pm
Lol:) hey! I was wondering how explicit we were allowed to get here. Would Boost Daryl get me into trouble?
tuggysmom
03/25/17 10:49 pm
Yeah! So happy your on here! Some more bossy daryl please and thank you!
MagentasNightmare
03/25/17 10:21 pm
Thanks:) happy to be here!
annie
03/25/17 10:17 pm
Yay! Welcome :-)
MagentasNightmare
03/25/17 09:43 pm
Hello:) New here
tuggysmom
03/25/17 09:19 pm
Yes!!! A must read I promise! My favorite story of all time! Thank you!
YokaiShinari
03/25/17 05:46 pm
You ot whatchu wanted, Karen! the fic is now in 'most recent' under title Barrers Within. Yay!
tuggysmom
03/24/17 08:37 pm
Icanstopanytime please put playing house on here,the best caryl Stoty
tuggysmom
03/24/17 08:35 pm
Why isn't magenta nightmare on here? Another really good caryl author
Amwaaker
03/24/17 07:53 am
Thisoldlady, actually looking again, it might be. Tbanks!
Amwaaker
03/24/17 07:40 am
Hi thisoldlady. Thanks for looking, but unfortunately not it.
thisoldlady
03/24/17 12:58 am
Hello Amwaaker, it might be Give Chase by MagentasNightmare. On Ao3
Amwaaker
03/23/17 09:17 pm
Help please! Trying to find a caryl fic where ed takes Sophie and Daryl and michonne are the cops trying to find her. Kidnapping happens while Daryl and Carol hook up after meeting at a bar.
subversivegrrl
03/23/17 07:57 am
I was looking at that, too. I think today's the last day for the sale!
April Writers' Chat: WRITER'S BLOCK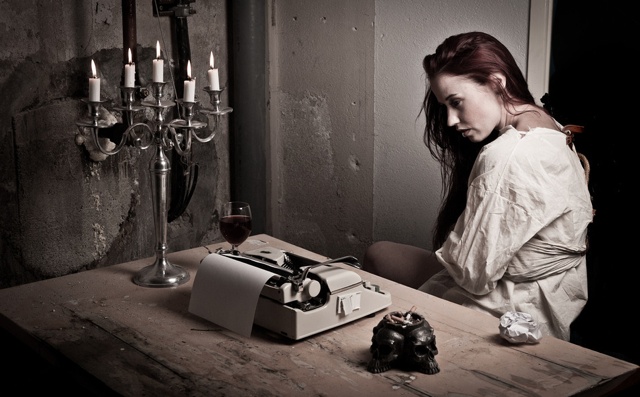 You know that feeling. The one where you want to write all the things, and you can't get any of the words out of your brain? Or perhaps, you have the ability and words, and can't come up with a story? Maybe you are halfway through a story already, and you're just stuck?
We can help!
Join us for our Monthly Writer's' Chat on Thursday, April 6th, at 10:00 pm EST, where we will focus on the nemesis of every writer, WRITER'S BLOCK. We will discuss how to clear the imaginative and creative pipes, and get your story flowing!
--alannastara on March 26, 2017 5:24pm
0 Comments
Calling All Coders!
Greetings and saluations, Nine Lives-ers! Hope this post finds everyone happy and well in Carylland. 
As we continue to grow, we find ourselves in need of another tech person to assist meeshie and FM with repairs, rebuilding and expansion for Nine Lives. We need someone who is very familiar with MySQL and PHP coding, with enough patience to deal with an archive whose base code was written sometime in the stone age and is held together with virtual duct tape. 
Interested applicants should email admin@ninelivesarchive.com with the following information:
Nine Lives Username
Real Name (first only)
Valid email address
Previous experience with PHP/MySQL coding
Regular availability (weekly/monthly basis)
All applications need to be in by 12pm PST (high noon) on Sunday, March 26. If you have any questions, just drop a PM to me, Fairies Masquerade.
Thank you and, as always, Caryl on!
-FM
--Fairies Masquerade on March 19, 2017 5:44pm
0 Comments
Master List - International Fanworks Day 2017
Nine Lives Tumblr Art Show - International Fanworks Day 2017
46 artists. 64 individual works. Original art, edits, manipulations, and videos. The breadth and depth of the talent in our little corner of the Walking Dead fandom is ASTONISHING. 
The works represent a wide range of styles, and were chosen by Nine Lives admins and staff. Included are works by each member of our new graphics team!
Many of these artists are members on Nine Lives - some use a different username here than on Tumblr, and unfortunately there wasn't enough time for us to match up the art with the appropriate NL username on the Master List. Please know that we are eternally grateful for your artistic celebration of our ship!
With such a lengthy list, we've put the links into a separate document, linked at the top of this post. Or, you can go to the Nine Lives Tumblr and see the whole array as they are posted! (Roughly at a rate of two per hour. Also, due to Tumblr queue limits, the "show" will spill over into tomorrow.) 
[Try http://ninelives2.tumblr.com/tagged/art%20show to filter out just the IFD art show posts.]
--subversivegrrl, ikkleosu, fairiesmasquerade on February 15, 2017 8:56am
0 Comments